Breaking The Sound Barriers Of Disease™
Exploring the Potential of Math As Medicine with acknowledged pioneer of Vocal Profiling, Sharry Edwards MEd
Phone: 740-698-9119
Email: soundhealthreception@gmail.com
Hours of Operation: M-F 9 am – 4 pm EDT
5151 Alton Street, Albany, OH 45710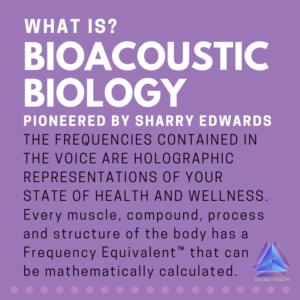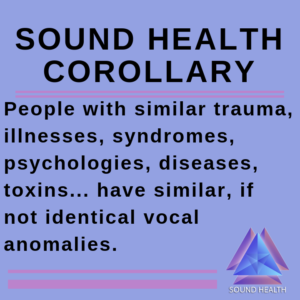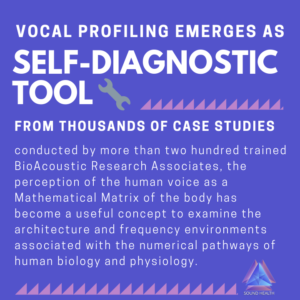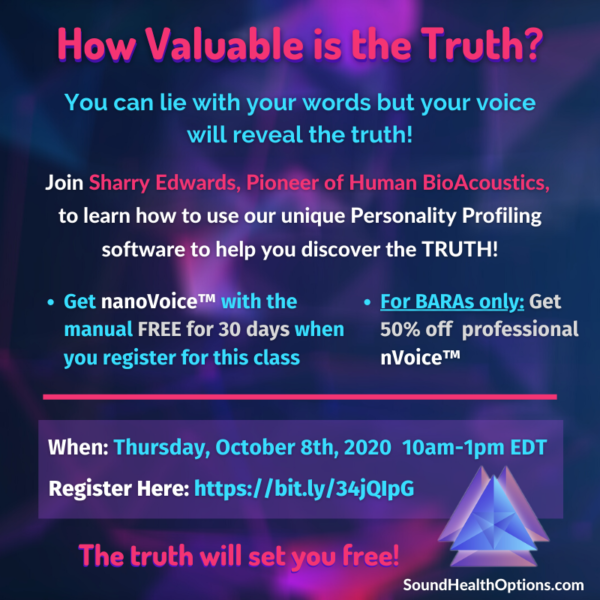 Please Note: This is a replay of our class from October 8th. We are no longer offering the free nanoVoice software or the nVoice software sale at this time.
NEW! Sound Health's Class Catalog
Review our class catalog to discover all the learning opportunities we offer at Sound Health. In this catalog you will find: detailed class descriptions, tutorials, testimonials, and more!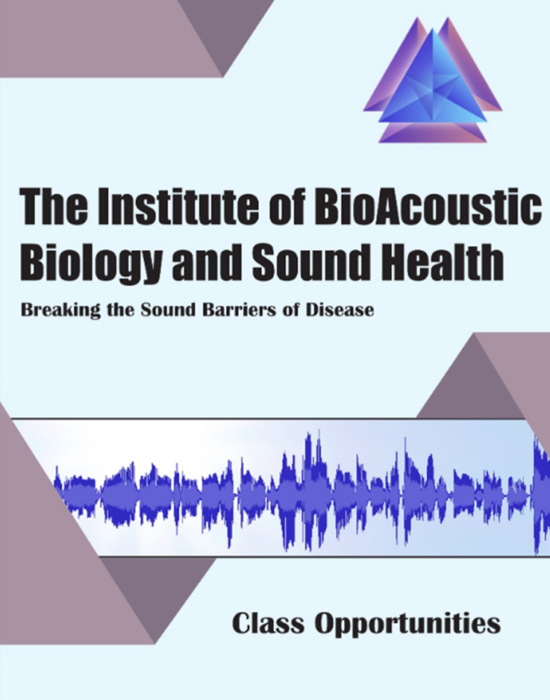 Coronavirus Campaign now available on Sound Health's Online WorkStation – The Portal
Corona – A Different Approach, Summary and Solution
Evidence shows there is a countervailing option to this virus that is being ignored but may help the populace if revealed.
Read Sharry Edward's latest article and discover what BioAcoustics has revealed about the Coronavirus!
Includes the BioAcoustic frequencies that we have developed as math-based formulations that would countervail the present Coronavirus threats.
James Marshall's Story - The Creation of Le Ciel
Le Ciel is a song that seems to influence and reverse symptoms that have a pathogenic nature. It is helpful for relieving cold, bronchial, lung and sore throat symptoms.
Le Ciel was created by Actor and Composer, James Marshall, who thought his life was over after taking the advice of a conventional medical provider. He then discovered Sharry Edwards, the Pioneer of Human BioAcoustics, and turned to her for help. After receiving his health report from Edwards and following her advice, Marshall's life began to get back on track. It was his wish to then help Sharry, which led to the creation of the song Le Ciel.
Upcoming/Recent Events
Check out the information below to see our upcoming/most recent events!
OR
Click on the button below to find even more information!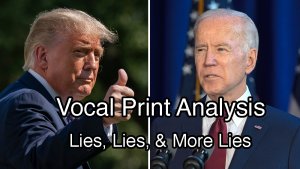 Business Game Changers with Sarah Westall
Latest Vocal Prints: Lies, Trump & COVID, Biden & Sickness, Soros, & Much More w/ Sharry Edwards
Sharry Edwards is the founder of the Institute of BioAcoustic Biology and the leading pioneer in the emerging field of Vocal Profiling using BioAcoustic Biology. She rejoins Sarah Westall's program to discuss the latest voice analysis concerning our top news makers and the people who are making every day decisions that effect us. She tells us who is lying, what the true motives are, and even what their vocal print says about their health. Refreshingly, vocal prints do not lie.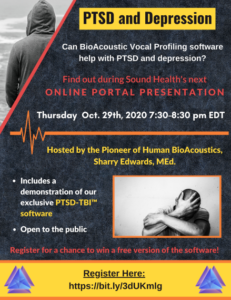 Portal Presentation - PTSD and Depression
Learn more by visiting the page below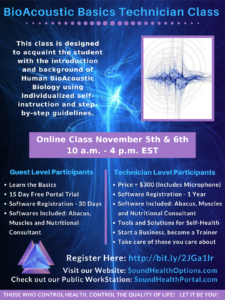 Register for November's BioAcoustic Basics 2-Day Technician Course
Learn more by visiting the page below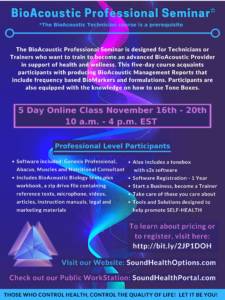 Register for November's BioAcoustic 5-Day Professional Course
Learn more by visiting the page below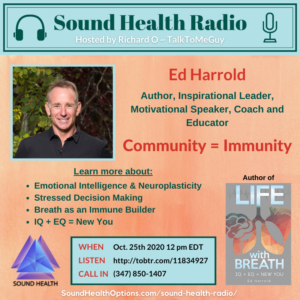 Ed Harrold - Community = Immunity
Learn more by visiting the page below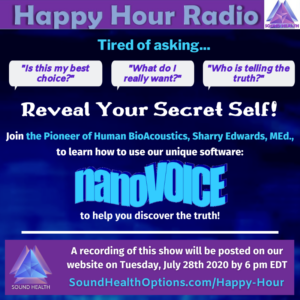 Learn more by visiting the page below
What will BioAcoustic Vocal Profiling reveal about Jodi Arias and Carole Baskin?
Learn more by visiting the page below
``I listened to you speak on the Carol Ritberger podcast... WOW! I'm so excited about the future! It seems that so much brilliant information is coming out that will change life as we know it!
— Diane Pfister Drews
``This work is going to be a grand contribution. Sharry is the hub of something very exciting that is coming around the corner.``
— Athena Jezik
``Sharry, absolutely! I woke this morning with everything aching and creaking. When I listened to your program at mid-day and you mentioned the ``frequency of the day`` and related issues, I felt so relieved. You virtually described everything I was feeling. This post and today's Blog Talk Radio program were so helpful! Thanks for all you do.``
— Anne Richards